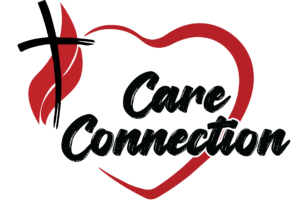 Need Prayer? Need Care? You need Care Connection!
Here at FUMC, we have many caring people and ministries, but sometimes we don't know how to access them. Care Connection is our effort to communicate between congregants and all of our ministries to ensure consistent care is available, and no one is left out.
Complete this Care Request Form if you are seeking prayer/care. Link Here.
To learn more about Care Connection or ways you can serve others,
contact Cindy Rogner at Care@fmuthumc.org
Prayers
Submit a prayer/care request here. With your permission we will share it with congregation.
Counseling
We strongly suggest seeking personal counseling when life is difficult, through transitions, or simply
for

proper self-care. You are always encouraged to reach out to our pastors who will provide a time

to listen, pray, and seek the will of God.

They can also assist you with finding professional counseling.