Bag Ladies
Bag Ladies is a versatile group of the United Methodist Women. We generally meet the morning of the 2nd and 4th Tuesday of each month 9:00 – 12:00. We welcome all skills including non-sewers. We sew for joy of serving God.
Bag Ladies create bags for 
UMCOR
 using sturdy fabrics bag-ladies donated to us. McNally bags are made for guests to use staying at the McNally House while loved ones are at Covenant Hospital. It is like a Ronald McDonald house and we donate toiletries as well. These bags are various sizes and generally are used for carry a book or water bottle back and forth to the hospital.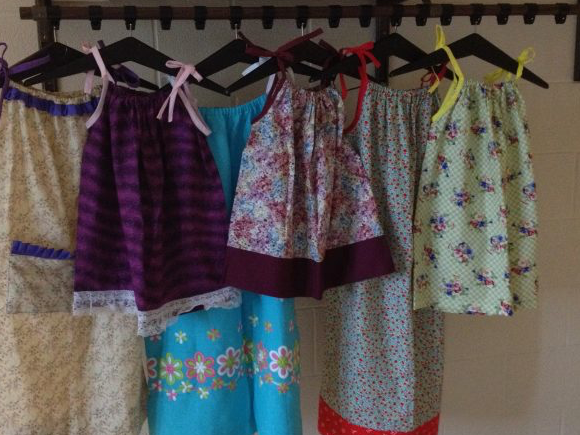 Dresses for girls are a simple pillowcase style sundress made from fabrics donated to us. Over 500 have been made by our group. Britches for boys is a newer companion project made from repurposed t-shirts donated to us. They are sent with mission teams going to areas with a need. In October 2016, 80 dresses and 60 shorts were sent with a team from Flushing UMC traveling to Kenya performing surgery and medical services to children. Another 40 dresses and 30 shorts went to Dominican Republic November 2016 with 2 members of our congregation traveling for water projects through Rotary clubs in Frankenmuth.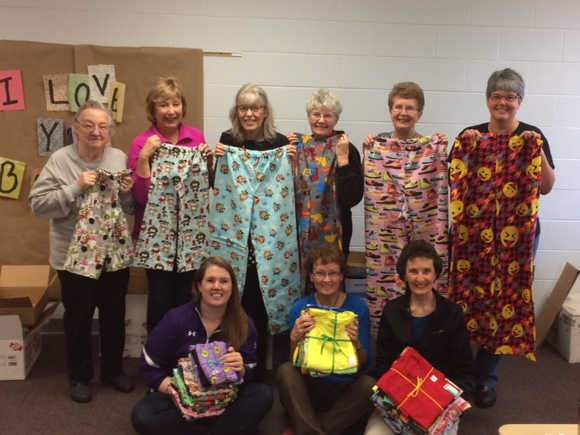 A special project is our Christmas Gifts for the Saginaw Rescue Mission. We make flannel pants (pajama style) coordinated with a new t-shirt. This year we stepped up our efforts and completed 135 sets. Pajama parties were held involving over 35 persons. Approximately 100 pair were delivered to the Rescue Mission, the remaining went to Cass UMC in Detroit for their Christmas Store.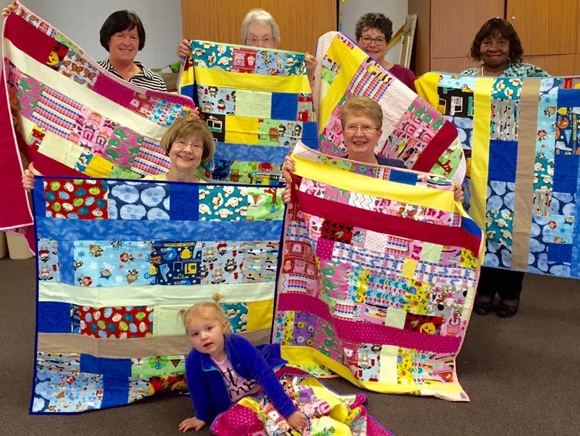 We had scraps of flannel leftover so we are creating simple blankets for needy children.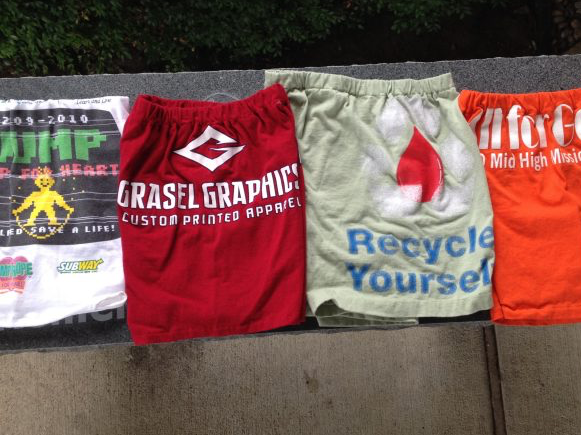 To save costs, we send items with UMC or other mission teams. Other locations receiving dresses and shorts include Bethlehem, Palestine & Gaza, Liberia, and Haiti.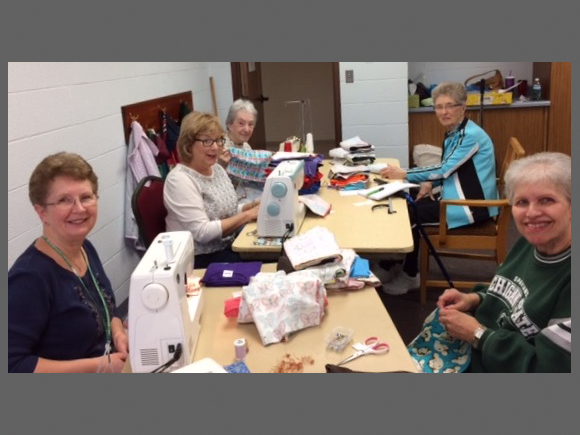 We have sewing machines and most supplies needed.