Bag Ladies meet on Tuesday mornings from 9am-noon in the Bethany Room at the Church.  Their sewing projects are varied, require basic sewing skills and we welcome non-sewers.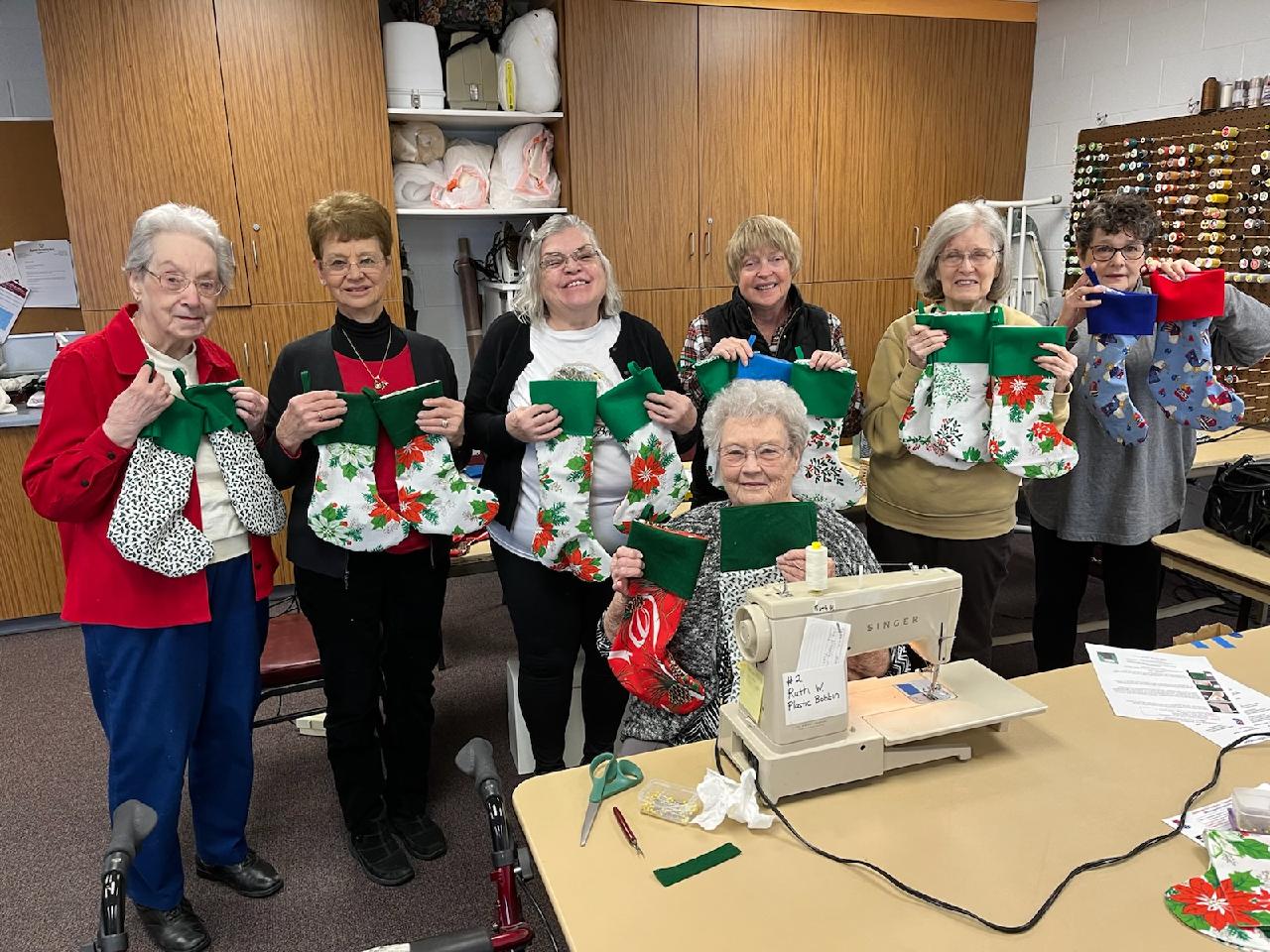 Bag Ladies create bags using sturdy donated fabrics. Many are delivered to McNally House in Saginaw with toiletries for guests to use while loved ones are at Covenant Hospital. Bags are donated to local missions and homeless shelters plus sold at our own auction.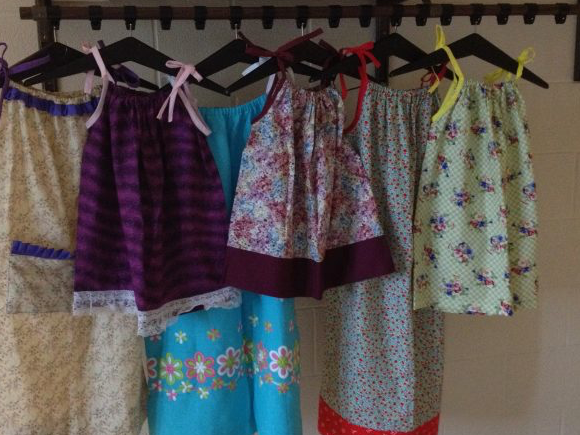 Two style of dresses are made, a simple pillowcase style sundress and another up-cycled stlye using button-up men's shirts. Dresses may be sent with Mission teams (to save shipping costs), given to visiting missionaries or local shelters.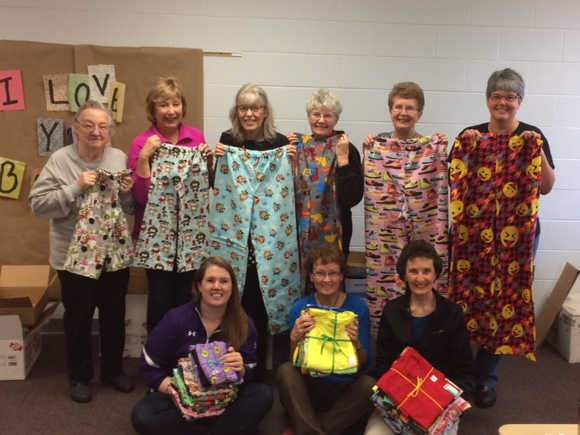 Flannel pants (pajama style) are made as Christmas gifts for Saginaw Rescue Mission, Cass UMC in Detroit and the Foster Closet in Clio.
Blankets can be made using scraps of flannel from the pajama project, or using a variety of cotton prints.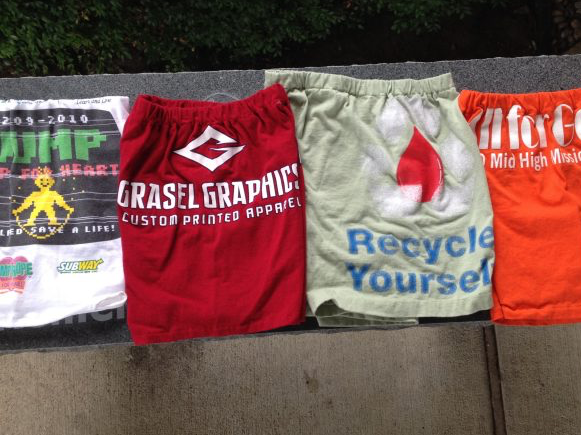 Britches for boys is a newer companion project using donated used t-shirts to make shorts.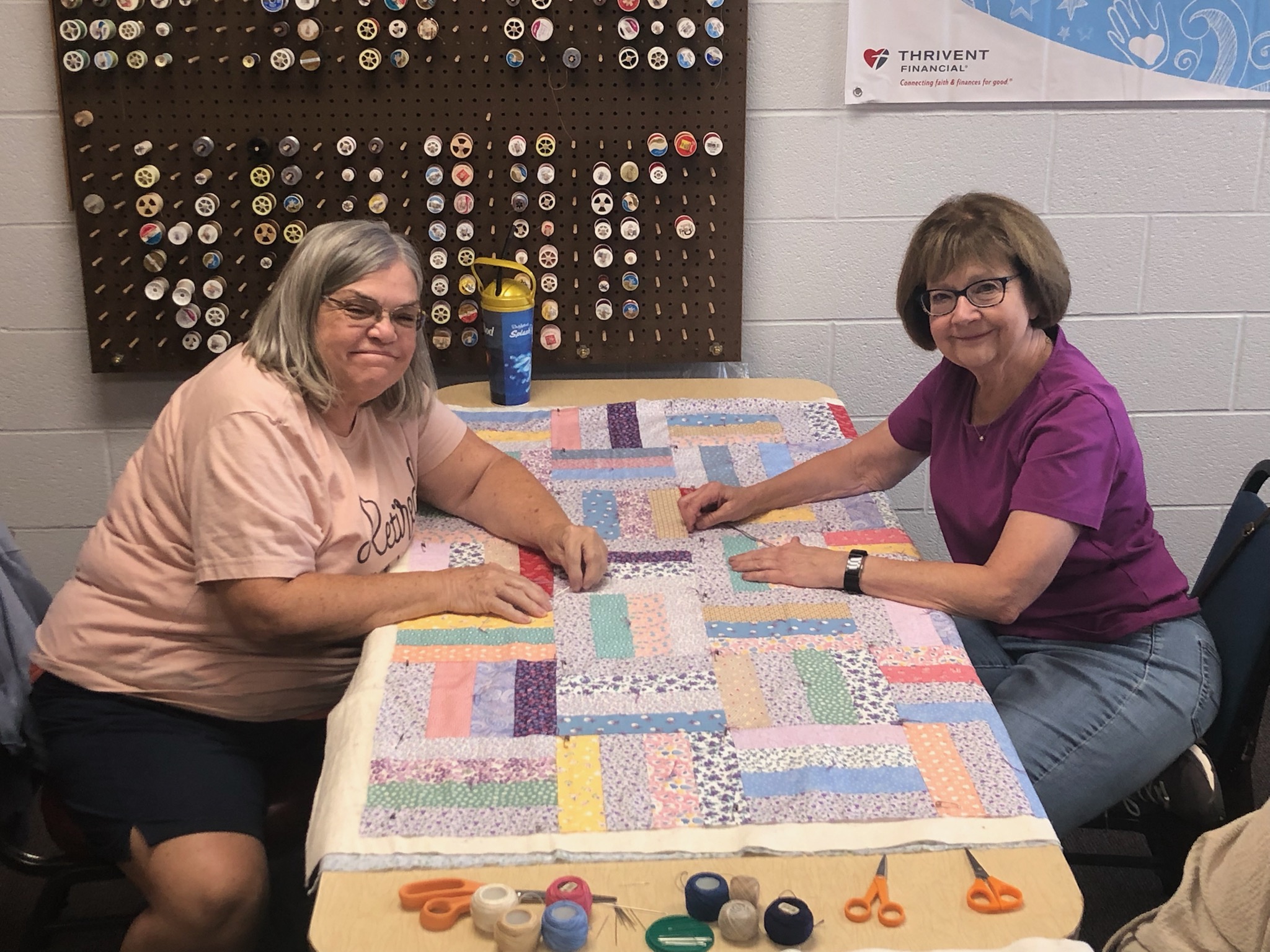 Sewing machines, sergers and most supplies are available. Or you may bring your own machine. Donations of sewing supplies or machines are accepted.