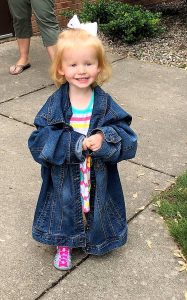 Sprouts
Your kids are going to love it here! Our Children's Ministry team is passionate about what they do. Frankenmuth United Methodist Church's Children's Ministry is more than a program—it's our commitment to kids, families and Jesus Christ. We want to partner with you to build a strong family.
Youngsters up to 5th grade meet Sunday evenings, at 4 p.m. and will start with art, move to music, then Biblical education. We will focus on a Bible lesson and learn with songs, art projects, and activities to reinforce the Bible message from Sunday's service. 
Watch for our Day Camp with Bay Shore Camp in July of 2021.