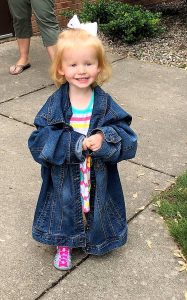 Your kids are going to love it here! Our Children's Ministry team is passionate about what they do. Frankenmuth United Methodist Church's Children's Ministry is more than a program—it's our commitment to kids, families and Jesus Christ. We want to partner with you to build a strong family.
Sprouts is our version of Sunday School and Children's Church all rolled into one. It starts at 9:45 am and ends at 10:45 am. All children up to 5th grade are welcome to attend. We use a team teaching approach and have a Bible lesson, video, art projects and activities to reinforce the Bible message.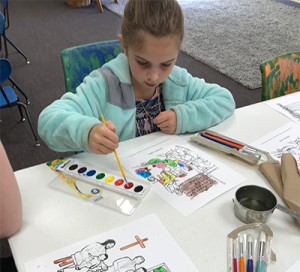 Yes! We do have a nursery with comfy rockers if you want need to take a small child out for some quiet time. You'll still be able to stay connected with the service via our video feed.
Each year we work cooperatively with Blessed Trinity Catholic Church to offer vacation bible school. Our theme for July of 2019 was Rolling River Rampage. Please consider joining us in 2020.