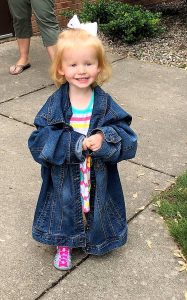 Your kids are going to love it here! Our Children's Ministry team is passionate about what they do. Frankenmuth United Mehodist Church's Children's Ministry is more than a program—it's our commitment to kids, families and Jesus Christ. We want to partner with you to build a strong family.
During the service, we offer a fully staffed nursery in the Bethlehem room. Our children's ministry is focused on age 4 years through 6th grade.  During the service, we offer a Children's Church learning time for a break during the sermon. We also host Sunday School at 9:45 – 10:30 am September through May. We use a team teaching approach and have a Bible lesson, video, art projects and activities to reinforce the Bible message.
On the second Sunday of each month we offer Second Sunday Extra Fun Day! This is an afternoon activity that provides fun and fellowship. All families are welcome.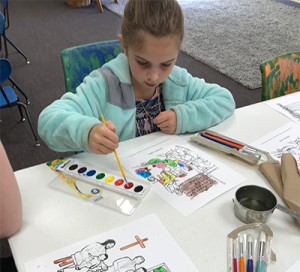 Each year we work cooperatively with Blessed Trinity Catholic Church to offer vacation bible school.  Our theme for July of 2018 was Hero Central. Please consider joining us in 2019.