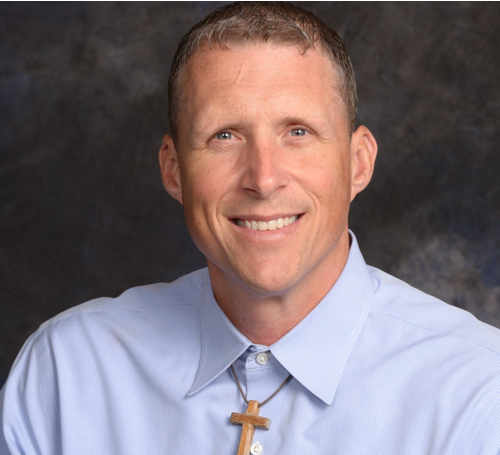 Rev. Ryan Lee Wenburg
Pastor
Rev. Ryan Lee Wenburg is an ordained Elder in the United Methodist Church. He holds his Masters of Divinity from Asbury Theological Seminary where he focused on Inductive Biblical Studies.
Pastor Ryan is married to Beth and together they are the proud parents of four children. Christian, Elijah, Anna, and Isaiah keep life interesting over at the parsonage. The Wenburgs were appointed to Frankenmuth UMC in 2019 and plan to make Frankenmuth their home for many years to come.
Pastor Ryan is passionate about discipleship and the growth we experience when Jesus Christ is truly our Lord. Our lives are changed so that we in turn impact the world. His favorite hymn as a child was "I Love To Tell The Story". Praise God for providing that opportunity.