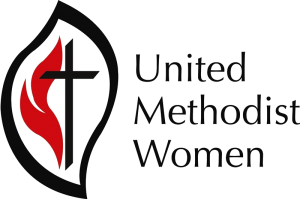 United Methodist Women (UMW) is an intergenerational group of women whose purpose is to know God and to experience freedom as whole persons through Jesus Christ; to develop a creative, supportive fellowship and  to expand the concepts of mission and outreach through participation in the global ministries of the church.
Our Frankenmuth United Methodist Women meet at 6:30 pm, on the first Thursday of each month except July and October. We typically meet in-person at church, but all meetings are available via Zoom. All women are welcome and encouraged to attend.
Officers for the 2021 Year: President: Sandy Yerion 989-652-6974, syerion@charter.net, Vice President: Martha Halverson, Secretary: Joyce Scholz, Treasurer: Gail Sylvester, District Representative: Donna Giroux, Librarian/Program Resources: Taylor Arvilla
Looking to connect with a small group or help with a service project?
Consider one of these opportunities with the Frankenmuth UMW:
Eve Friendship Circle: This circle of friends is a "card ministry" sending cards such as Get Well, Sympathy, Confirmation, and Holiday Cards to members and friends. In addition, layette items are assembled and donated for babies in need for hospitals in Saginaw. Carol Cline at 989-652-8970 or Joyce Scholz at 989-652-2267 can be contacted for more information.
Daybreak Disciples:  Thursday's 8:00 am Da Vinci's Restaurant – Fellowship and breakfast!
Bag Ladies:  Bag Ladies meet on Tuesday mornings from 9am-noon in the Bethany Room to sew. Our projects are varied, require basic sewing skills and we welcome non-sewers.
Annual Fishin' For Missions Auction:  This years auction will be held online through Albrecht Auction Service (bidnow.us). Bidding begins on October 11 and ends October 18.  Proceeds are distributed to local and international charities and programs.
Looking for inspiration and news from UMW members around the world? Check out the UMW website.